A free screensaver showing the beauty of love. Will make you feels great.
Version:
1.0
Date Added:
Jan 12, 2008
File Size:
1.18MB
Downloads:
80
License:
Freeware
System:
Windows 98/XP/2000/Server/Vista/Other
Limitations:
Publisher:
Get Your Ex Back , More products
Requirements:
Intel Pentium 400 MHz+, 64MB of RAM, 500MB of Free HDD Space.


File size: 1.18MB



See rating details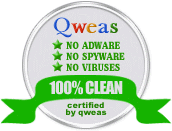 See security details